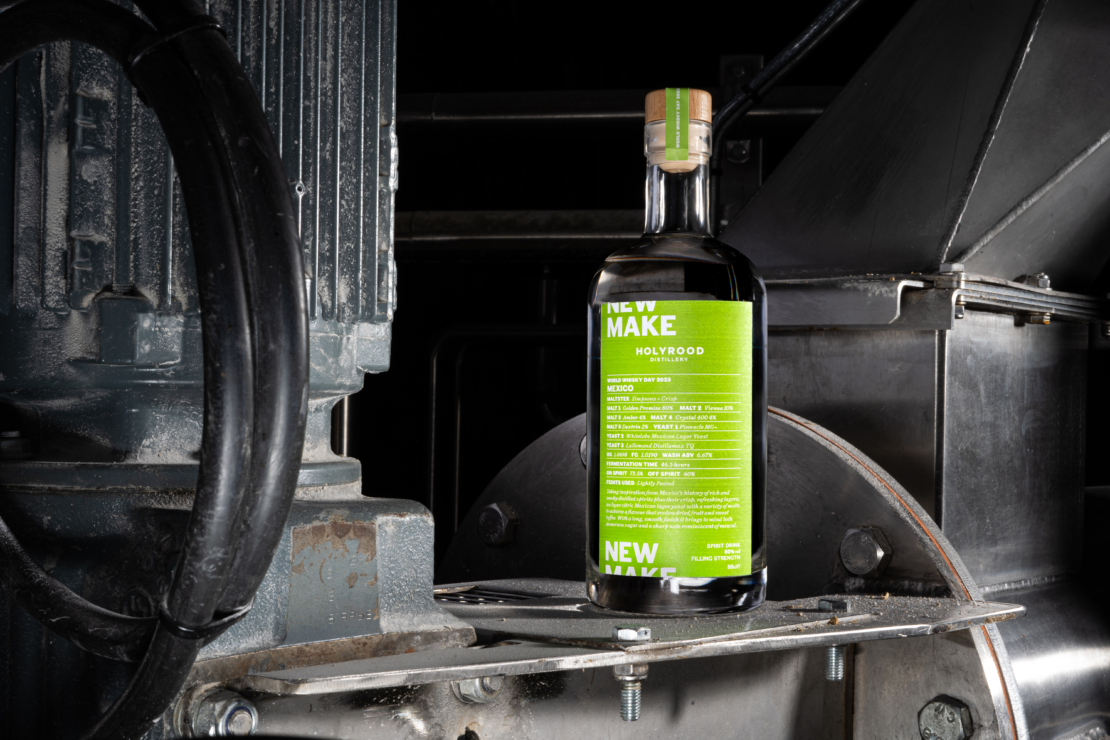 To celebrate World Whisky Day, Holyrood Distillery we've released a limited-edition New Make Spirit inspired by Mexico.
This New Make takes inspiration from Mexico's history of rich and smoky distilled spirits as well as crisp refreshing lagers using a unique combination of malts and yeast.
We've used one of our favourite heritage barleys, Golden Promise, for sweet, malty flavours and texture and Vienna malt for a marriage of bready and spicy notes. Our choice of malts also has a historical tie, a nod to how Mexican lager was developed by immigrants from Austria and Germany.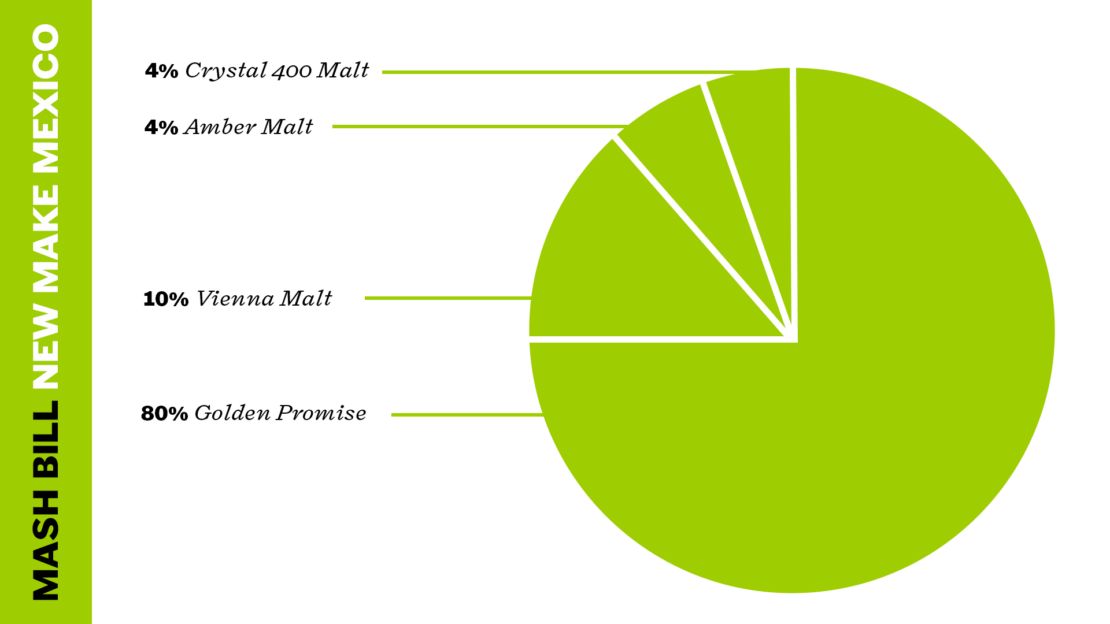 For yeast, we've used a Mexican lager yeast to add the layers of citrus and Distilamax TQ for that classic sharp and bitter taste associated with Tequila and Mezcal.
Experimenting and playing with flavours is a fundamental part of what we do at Holyrood Distillery. Each of our New Make Spirits showcase different ingredients not commonly seen in modern distilling, including heritage barleys, speciality malts, and a diverse range of yeast strains.
For tasting notes, our latest World Whisky Day New Make Spirit has notes of sweet sticky toffee and hints of hazelnut on the nose followed by a burst of flavours that evoke dried fruit and sweet toffee cake. This is followed by a long finish that coats the mouth and brings to mind Demerara sugar and a sharp bitter note reminiscent of mezcal. All of this is wrapped
in a layer of warming spice and a texture that is light and creamy.